As a stay-at-home mom, there's a feeling of wanting to have our source of income apart from what our husband can provide. With a dynamic e-commerce that provides a lot of online job opportunities, it's easier now to start our own online business or start an online freelancing career.
By learning a new skill especially a high-earning skill, we can easily earn as much as what a regular employee earns. But being a stay-at-home mom who has tons of duties and responsibilities, not to mention an erratic schedule if there's an infant, we need to discover the productivity hacks for stay-at-home moms. This way, we can still reach our desired personal goal even if we're busy with mommy duties.
But the ultimate question would be, HOW?
Some people might answer or give you this advice – time management. But really, it's all about self-management. What if you already know how to manage yourself? What hacks can you do to accomplish all the things that you have to do within a short amount of time that moms have in a day for her business?
Here are some foolproof ideas that you can use:
1. Set Realistic Goals
I have adjusted my goal-setting several times and what I found that is most effective for me is to chunk it down into smaller bites.
Given my situation of living in a quite big house, with no house helper, having 2 kids, a small business with my husband, my web design job and my blog (I know, it's always a busy day for me), I have to set realistic goals.
By realistic, I mean mini goals that I can easily do within a very limited time. If I know there are school stuff for my kids that needs my attention and I only have 2 hours to spare, then it's impossible for me to make one web page. One newsletter is more feasible in that amount of time.
But if I prepared an easy to prepare meal for lunch that usually lasts up to dinner and kids are in school and the house is does not need too much cleaning, then I have plenty of time for my business. I can work on a project that requires a huge amount of concentration and effort.
Don't make a huge goal when you barely have the time to even comb your hair. I think you get the idea.
Be clear about WHAT you want to do, HOW you want to do it, and WHEN you're going to do it. It's alright to have only a few of your short term goals, that way it's more realistic and have more possibility that you'll accomplish it. When you do, having that small win will boost your motivation to be more productive. Before you know it, your main goal is already within your reach because you were able to do the small goals that is in line with your big goals.
2. Do What Is Most Important
There are so many on our plate as moms every day. Cooking, cleaning, laundry, dishes, ironing, pay our bills, grocery shopping, tutoring the kids, school activities, and sometimes errands of relatives and other stuffs.
So much to-do list but only a few of them are important. Some can be put off for a while. Others can be delegated if you have a teenager or even your husband (if you're lucky).
To give you a better illustration of what to prioritize, here's a very good useful information that will guide you in your productivity. It's from the book of Stephen R. Covey, "7 Habits of Highly Effective People".
Quadrant 1: Important And Urgent
These are the things that take up the most of our time, thinking that we should deal with them first so we can focus on our main goals.
These are usually the necessities that are sometimes inevitable. Like if our baby starts to cry. Of course, we cannot just ignore a crying baby, but rather we must attend to her needs or she won't stop crying.
There are also urgent stuffs that we could have done in advance to avoid it's "urgency".
For example, immediately buying the materials needed by our daughter for her school project  that is due for next week. If we delay this, we will only put ourselves in a stressful situation which is cramming and because of that, we're not being a good role model to our kid.
By the end of the day, we may have accomplished everything under this quadrant and we feel that we are productive. But if you think about it, these do not align with your long-term goals.
Here are other examples under this quadrant:
Tax deadline
Household chores
School activities
Car breaks down
Kid gets sick
Quadrant 2: Important And NOT Urgent
Focusing on this  will make you become effective at what you do because these  are the things that bring us closer to our long-term goals.
Often, these important things are put off with the thought that they are not urgent. Yes they are not. But the thing is, this often neglected quadrant will help improve our economic status, our relationship with others, and most importantly our well-being.
Here are other examples under this quadrant:
Daily exercise
Journal writing
Goal setting
Family time
Date night
Studying
Learning a new skill
Quadrant 3: NOT Important And Urgent
These are things that clogged up our time. It's usually things that we do for others and less for ourselves. When we do things for others, it gives us a feeling of satisfaction because we feel important and needed.
Sometimes it's even hard to say "no" because we feel obligated to follow. But learning to say "no" will help you increase your productivity.
Unfortunately, Q3 chunks out a lot of our time daily from doing the most important things in Q2.
Doing this stuff makes you feel productive when in fact, they do not help you achieve your long-term goals because they are not align with your vision.
This is where  self-management comes in. Learn this strategy and you'll be good to go.
Here are other examples under this quadrant:
Text messages
Instant Messaging
Some emails
Running errands for a senior relative
Unexpected guests
Quadrant 4: NOT Important And NOT Urgent
These are a definite time-wasters. Poor people spend most of their time here. Without planning the day ahead and having no goals in mind, they indulge themselves in the pleasure of these activities that give them only short-term happiness.
As a mom who is busy all day juggling time with chores, personal stuff and business ventures, it's alright to do Q4 activities but not too much.
I would say an hour only but not more than that. It's very tempting to indulge more especially with social media where people nowadays spend at least 4 hours every day  on the average browsing their News feed. You do the math of how much you spend weekly on social media and you'd realize how very unproductive you have become.
I spend only a maximum of 2 hours (and not every day) browsing only the Facebook support groups that I belong to. It's still a positive contribution to my well-being because these groups inspire and motivate me.
Browsing social media
Mindlessly browsing the internet
Soap opera on television
Too much cleaning
Gossiping with neighbors
Long rest that's supposed to be only a nap
Gambling
Shopping spree
Playing video games
3. Schedule and Bulk
This post is about productivity hacks for stay-at-home moms so they can work on their business or do freelancing jobs. But one of the culprits of having fewer accomplishments in a week is because of the errands. Sometimes we even do the errands for a relative. Listing down your short trips and schedule them all at once saves you time. What is also effective for me is to write down my route so I won't miss anything.
When it comes to paying bills, if you have a credit card, it would be a lot convenient to enroll the company/biller so it's going to be automatically paid by your credit card company. Not only does it save you a lot of time, but you also get added points to your credit card which can turn into perks and privileges.
Online banking is also what I utilize the most. Checking on your account balance, transferring funds and also paying bills is a lot easier. Just make sure to do online banking at home where internet connection is more private and secure. Don't do it elsewhere.
Ever since I went into blogging and freelancing, when it comes to household chores, I've learned to NOT pick up the mess every time. Seeing toys lying around the living room does not bother me anymore as long as it's not along the staircase where anyone could trip and fall. If they're getting too much already that they're starting to be an eyesore already, then it's time to tidy up. If I still have the energy because sometimes a little bit of coaxing is needed, I ask my toddler to put away her toys.
In the kitchen, leaving a few dirty dishes can wait until late in the afternoon or sometimes in the evening to get cleaned up.
You might be thinking, "this mom probably has a messy house". Well, I used to have a spotless house but I have no hard-earned money I can call my own. I can hire a housekeeper anyway.
But if you're a blogger-cum-web designer like me, here are some things you can batch process:
writing newsletter
creating blog posts
scheduling social media posts
practice web design (sharpening the saw)
admin tasks.
4. Take Care of Yourself
It's our nature to always put our family first over our own needs. But did you know that best if not the first thing that is taught when you travel by plane (maybe by ship also), is to put on your oxygen mask first before helping others? Why is this so? Because if you run out of oxygen, you can't help anyone else with their oxygen mask.
This is an important metaphor for those of you who run around taking care of everything and everyone else except yourself. If you don't take care of yourself, you can experience burnout, stress, fatigue, reduced mental effectiveness, anxiety, frustration, inability to sleep, lack of focus and health problems. Your mood is also affected causing you to be an ineffective mom at that moment. You may be cranky, sensitive, irritable and easily snaps even with simple things. Kids are the most affected by this.
"Me" time is important for us moms. It's not a selfish act, but not only would it benefit us but it also benefits our family when we are in better shape.
Do some home exercise to increase blood flow circulation that helps in your thinking pattern.
Having a change in the environment by working in a coffee shop with no interruption of kids may also increase your productivity.
However, there is a caveat to resting. Don't  justify 1 week of binge Netflix movies, napping, and mindlessly browsing the internet or your Facebook News Feed for resting.
Jim Rohn said, "Make rest a necessity, not an objective. Because the objective of life is not to rest, but to act."
Time is our most valuable resource so we must use it wisely by managing ourselves.
Author Alan Lakein wrote, "Time = life; therefore, waste your time and waste your life, or master your time and master your life."
Learn to manage yourself, and enjoy a fuller, more productive life.
If you have a productivity tip that works for you, feel free to share that tip in the comment section below so that others can benefit from it.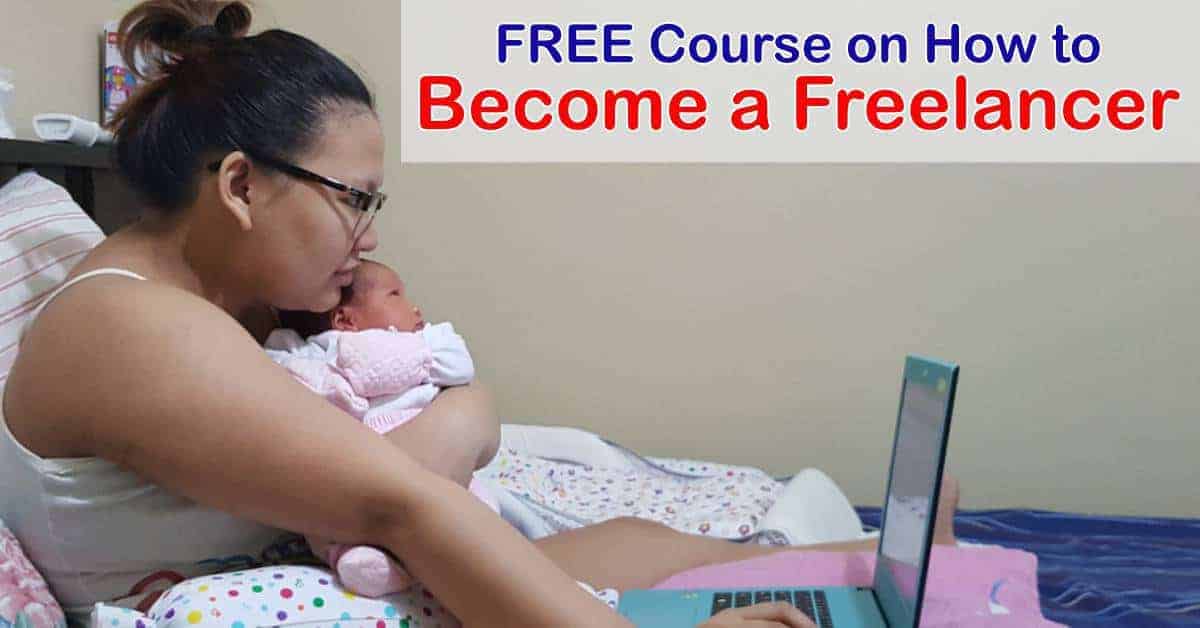 Related Posts